スタッフ紹介
Staff
Introduction
チヘナ ハンシニ バンダ
Chihena Hansini Banda, M.D., MCS(ECSA).
Clinical Fellow and PhD Student
Fields of Interest

Reconstructive microsurgery, Head and Neck Reconstruction, Hand Surgery, Breast Reconstruction, Lymphedema treatment, Pediatric Plastic surgery, Microtia, Burn reconstruction, Treatment of scars and Keloid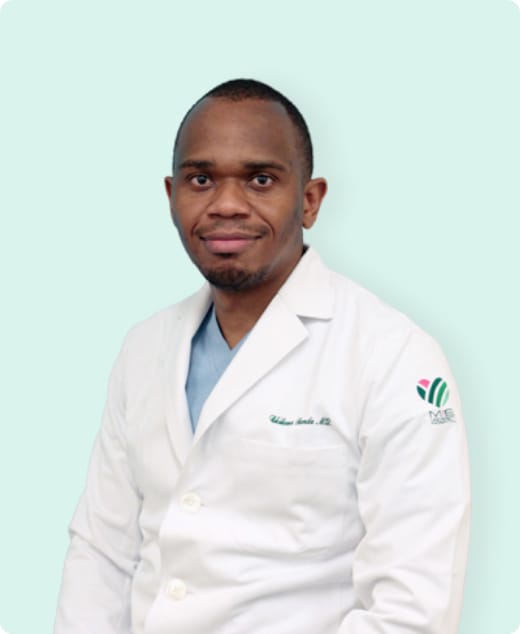 I am a specialist registrar in plastic and reconstructive surgery from Ndola, Zambia where I spent several years working in the surgery department at the children's hospital. During this time, I saw many children suffer life changing deformities caused by burn injuries and other soft tissue defects that inspired me to pursue a career in plastic surgery. I have a passion for pediatric plastic surgery, hand surgery, burn reconstruction and treatment of scars and keloids.
My current research is focused on developing a model for complex tissue regeneration applying neurovascular supermicrosurgery techniques to enhance the local tissue environment. I am also a keen advocate for global surgery and the development of reconstructive microsurgery in sub-Saharan Africa.
PubMed Bibliography: https://www.ncbi.nlm.nih.gov/myncbi/1hAYRznIo8UUgH/bibliography/public/
Educational Background
2006 – 2010

Bachelor of Science Human Biology Degree with Merit, The University of Zambia

2006 – 2013

Bachelor of Medicine and Surgery Degree, The University of Zambia

2016 – 2017

Membership of College of Surgeons East Central and Southern Africa
Work Experience
2013 – 2014

Resident Medical Officer at Kitwe Teaching Hospital, Kitwe, Zambia

2015 – 2018

Specialist Registrar, Department of Surgery, Arthur Davison Children's Hospital, Ndola, Zambia

2018

Specialist Registrar, Department of Plastic and Reconstructive Surgery, Mie University Hospital, Tsu City, Japan
Professional
Affiliations
Member, College of Surgeons East Central and Southern Africa (COSECSA)

Associate Member, Surgical Society of Zambia (SSZ)

Member, International Society for Burn Injuries (IBSI)

Member, Pan African Burn Society (PABS)